We manage specialist LGBTQ youth services in South Gloucestershire, as well as a project in Glastonbury (Somerset), and LGBTQ youth support groups in partnership with Stonewater and Out of the Can in Swindon.
Our LGBTQ youth projects are open to any Lesbian, Gay, Bisexual, Trans or Questioning (LGBTQ) young person between the ages of 12 and 19. Please use the Contact page to find out more about our youth services.
If you are an LGBTQ young person and you would like to join our Facebook groups, and join the chat, please click below.
Alphabets LGBTQ, South Gloucestershire https://www.facebook.com/groups/LGBTQyate/
Alphabets LGBTQ, Glastonbury https://www.facebook.com/groups/168777710563501/
You can download, print and display our poster LGBTQ youth yate_jan19
South Gloucestershire Council have developed a web page, with advice and guidance for young LGBTQ people, click here
Resources for LGBTQ young people, their families, and allied professionals The Diversity Trust – Alphabets LGBTQ – Resources for young people (March 2020)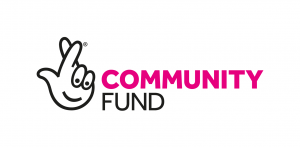 South gloucestershire youth services
You can read more about our South Gloucestershire Youth Partnership on this interactive leaflet about the partnership South Glos Youth Services – online
Further Advice and Support
We recommend the following support organisations for LGBTQ young people and their families.
Off the Record (Bristol) – support for LGBTQ young people around Bristol http://www.otrbristol.org.uk/what-we-do/freedom/
Off the Record (Bath) – support for LGBTQ young people around Bath http://www.offtherecord-banes.co.uk/lgbt-space
2BU Somerset (Taunton) – support for young people around Somerset https://www.2bu-somerset.co.uk
Mermaids – family and individual support for gender diverse and transgender children and young people… website
Gendered Intelligence – delivering arts programmes and creative workshops to trans young people across the UK … website
FFLAG – national charity supporting parents and their Lesbian, Gay, Bisexual and Trans sons and daughters… website
Mind Trans Plus Helpline – a confidential emotional, mental health support helpline and signposting service for people who identify as Trans, A Gender, Gender Fluid, Non-binary. Telephone 0300 330 5468. Check website for opening times… website
If you are trying to find an LGBTQ youth group in your area then please visit the Proud Trust website