Our wellbeing service for LGBTQ+ people in South Gloucestershire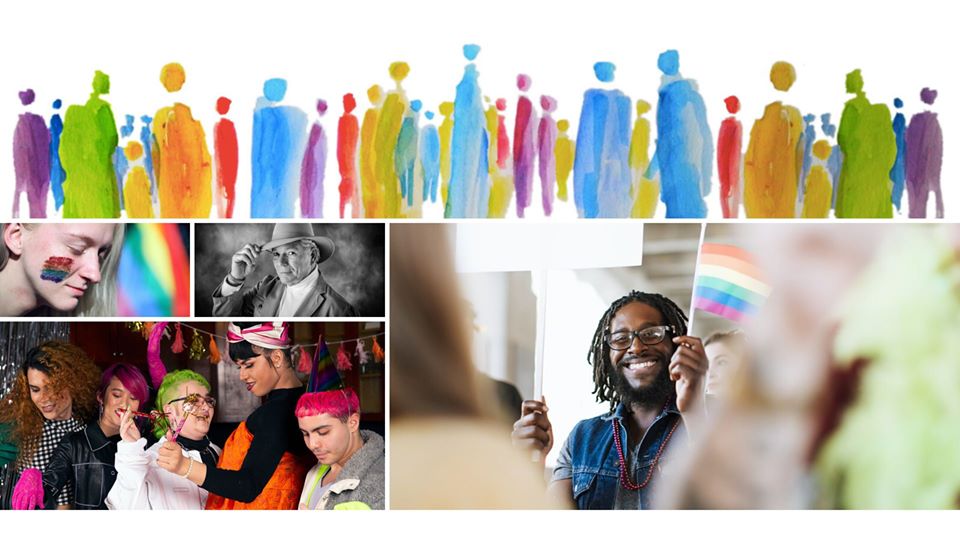 Many LGBTQ+ people experience poor mental health and wellbeing, especially in more rural communities. So, we're running an LGBTQ+ wellbeing service in South Gloucestershire. It covers the Five Ways to Wellbeing, which includes:
connecting
learning
taking notice
being active
giving
As LGBTQ+ people, we'll explore the barriers and solutions to these, so we feel more connected in our communities. And it may lead to making better long-term choices for our mental and physical health.
What does our LGBTQ+ wellbeing service look like?
We have an LGBQT+ wellbeing associate. They'll run a get-together every last Sunday of the month from 4-6pm at the Armadillo Café in Yate, South Gloucestershire.
You can meet, network and explore your wellbeing in a comfortable, accessible and welcoming space, which has plenty of nearby parking and bus links.
You can book beforehand, so we know you're joining us. However, we won't turn anyone away if you arrive without booking.
We'll also visit existing LGBTQ+ groups, such as Crossroads, which supports our transgender communities. And we're exploring meeting individuals, who may feel isolated and alone.
Why have a wellbeing service for LGBTQ+ people?
It gives LGBTQ+ people an option to use us or a mainstream service or both!
It allows LGBTQ+ people a safe space to talk openly about our issues. And to talk with someone who also identifies as LGBTQ+. Therefore, a deeper level of understanding, empathy, signposting and support can happen.
We have put together a resource for LGBTQ people in the area The Diversity Trust – OYSG LGBT Wellbeing – Resources for LGBTQ Adults – April 2020
Why is poor mental health higher in LGBTQ+ communities?
Family neglect, 'coming out' later in life, fearing discrimination in our community, at work, by customers or in a sports team can cause higher levels of mental health distress. And online communities may prevent real life connections. For more information visit: Combating loneliness among older LGBT people:
Combating loneliness among older LGBT people:
https://www.ageuk.org.uk/our-impact/policy-research/loneliness-research-and-resources/combating-loneliness-amongst-older-lgbt-people-a-case-study-of-the-sage-project-in-leeds/
How will I benefit?
We can help identify and plan your activities, which will help your wellbeing as an LGBTQ+ person. This may include:
sharing ideas
meeting new people
finding information about community groups
exploring free tools, apps and resources.
However, making positive changes can be difficult, so we'll discuss what support you may need.
Our wellbeing service is funded and part of the One Your South Gloucestershire wellbeing service and here's more information about it:

The new service is delivered jointly by Southern Brooks Community Partnerships and South Gloucestershire Council and community partners including Oasis Talk, Circadian Trust, The Diversity Trust, The Carers Support Centre and Developing Health and Independence (DHI). This service builds on the previous provision of the Wellbeing College, Community Connectors and the Health Champions.
Aims of the Service
Feel more confident about managing your emotional and mental wellbeing
Feel more able to get involved in your local communities
Feel less isolated and anxious
Feel able to make changes in other areas of your life
One You South Gloucestershire is for all adults, over the age of 18, who are South Gloucestershire residents or registered with a GP practice in South Gloucestershire.
For more information please contact us at:
Email: wellbeing@diversitytrust.org.uk
Call: 0844 800 4425
Website: https://www.diversitytrust.org.uk/wellbeing-services/