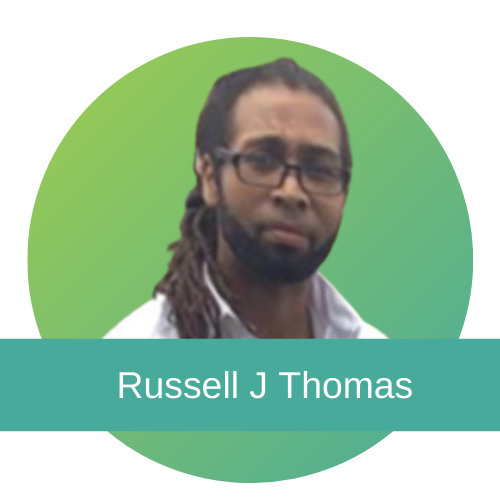 (he/him)
Director of People, Culture and Strategy
Russell is the theme lead on Race Equality | Bias | Stand Up, Speak Out | Equality Impact Assessment
Russell is a Consultant in various courses including: Achieving Cultural Competence | Inclusive Leadership | Equality, Diversity, Equity and Inclusion
Russell J Thomas is a public speaker, policymaker and Equality Diversity and Inclusion trainer. Director and Senior Consultant for the Diversity Trust an Equality, Diversity and Inclusion consultancy CIC and former Head of Equality, Diversity, Inclusivity and Wellbeing at the University of Exeter where he has recently developed the Equality and Diversity framework, strategy and vision.
Russell is an inclusivity, wellbeing and safeguarding expert, leading on equality, diversity and inclusion for 23 years. He is a sociologist and cultural linguist as well as receiving diplomas and awards relating to community engagement.
Russell has extensive knowledge and experience as a result of working within a variety of sectors including: Local Authorities, Higher and Further Education, Sports and Recreation industry, Public Health and the NHS as well as Private, Social Enterprise and Voluntary Sectors.
His specialisms include: Equality, Diversity and Inclusion, Cultural Competence, Race Equality and Unconscious Bias.
He published an 'Equality and Diversity Toolkit' in order to improve practice. This toolkit included good practice guidance, multi-media resources and an 'Equalities Standards' for Substance Misuse/Treatment Services. Following this Russell recently published a pioneering model to support services to become culturally competent.
[VIDEO] Meet Russell (via flipgrid)