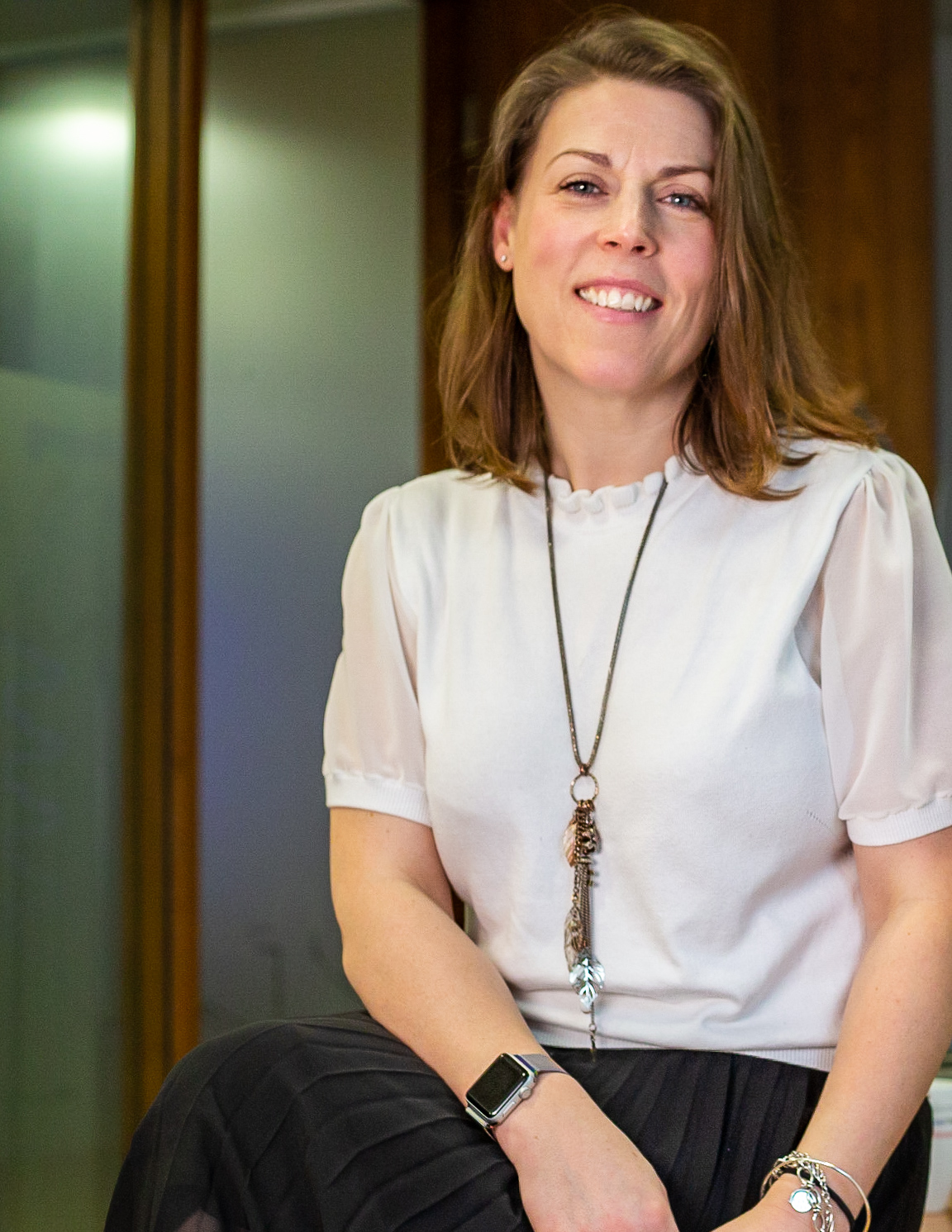 Even before the pandemic, the process of finding a new job wasn't easy. Many applications can be complex, and the interview process can be lengthy, not to mention the increase in both internal and external competition as a result of more people changing jobs more frequently than ever before. If you're a woman, the barriers to finding a new job can be even bigger. And we're not just talking about getting through a CV sift and interview process; it's also about women applying in the first place.
New research has found that certain gendered language used in job adverts can dissuade women from applying, meaning there can be unconscious bias towards male candidates at this very early stage of the recruitment process. This is a reality that, without action, could continue to widen the gender pay gap, stall gender equality and prevent opportunities for companies to diversify their workforce.
A recent study conducted by Michael Page revealed thought-provoking analysis into the scale of gendered language across several job sectors. The most shocking discovery was that over half (52%) of UK job adverts are phrased with gender biased wording. This means that a majority of female candidates are at a disadvantage when applying for roles, across multiple sectors, even before drafting an application. It also found that some sectors differed in their usage of masculine and feminine wording within their job adverts. For example, media and marketing, financial services and tech had the largest disparity between the number of masculine and feminine words in their job adverts, whereas HR roles were more likely to have a balanced use of gendered wording and neutral language. The more emphasis placed on consciously using robust hiring methods there is, the greater the opportunity to significantly reduce the impact of gender bias will be.
More needs to be done to balance gendered language
In recent years there has been heightened scrutiny on institutions and businesses to address a range of embedded social issues, including sexism. The uneven spread of gendered language within the recruitment process demonstrates that more still needs to be done to tackle gender inequality in the workplace. Given the strong correlations between employment and social mobility, any barriers that prevent women from accessing career opportunities ultimately widens the inequality gap between men and women. Ensuring that there's a level playing field when hiring must continue to be a priority for businesses and institutions if we are to fully tackle gender inequality in the workplace.
Recent studies have found that many women have already experienced a disproportionate financial impact deriving from the pandemic and subsequent recession. In fact, women globally have been 1.8 times more likely to lose a job due to Covid-19 than their male counterparts.[1] Moreover, during the height of the pandemic, a survey of D&I leaders uncovered how 27% of organisations were pausing their D&I initiatives due to the economic shock of the pandemic[2]. Given women have been significantly more impacted by the economic fallout, these initiatives are arguably even more important to drive forward now than they were before. In order to have the biggest benefit to their employees, businesses must be prepared to prioritise D&I initiatives even during times of hardship.
To ensure talented female candidates aren't deterred by biased recruitment processes, Michael Page is raising awareness of gendered wording in job adverts, with the ambition that all job adverts use as much gender-neutral language as possible to drive gender diversity in talent pools. Our consultants are given tools which they can use to help them when writing job adverts, identifying and recommending ways of neutrally phrasing sentences.
As a company, Michael Page has made strides to avoid and remove obstacles that lead to female inequality in the workplace. Inclusive companies drive innovation and enhance commercial productivity in numerous business areas. This is not a recent discovery, as a study by McKinsey & Company from 2017 shows that diverse teams were 33% more likely to see above average profits,[3] solidifying the need for diverse representation (including women) at all levels.
Although steps have been made over the years to improve equality in the workplace, more needs to be done as over half of the workforce is still being deterred from applying for jobs. Gendered language plays a big part in the exclusion of women from business and will continue to discourage talented female candidates from finding the right jobs. It is this exclusion, paired with the setback from the pandemic, that will continue to reinforce the glass ceiling that creates barriers for women looking to progress in the workplace.
You can connect with Michael Page directly on LinkedIn, here.
[1] https://www.bbc.com/worklife/article/20201021-why-this-recession-disproportionately-affects-women
[2] Carol Morrison, "Don't let the shift to remote work sabotage your inclusion initiatives," i4cp, March 31, 2020, i4cp.com.
[3] https://www.mckinsey.com/business-functions/organization/our-insights/delivering-through-diversity#
About Us
We provide education, awareness and campaigns on a wide range of themes and topics relating to equality, diversity and inclusion. We deliver online and offline training to organisations and teams in the public, social purpose and private sectors.
Our clients range from micro-charities and non-profits, local authorities, education, health, social and care services, to large multi-national corporations. We provide support and feedback through training, auditing, policy writing, service design and development.
You can join our movement for social change; helping us create a safer and fairer society.
Make a donation https://www.diversitytrust.org.uk/donations/.
Sign up https://www.diversitytrust.org.uk/subscribe/.
Contact Us
You can find out more about who we are and what we do by visiting our website www.diversitytrust.org.uk and you can follow our social media posts @DiversityTrust.