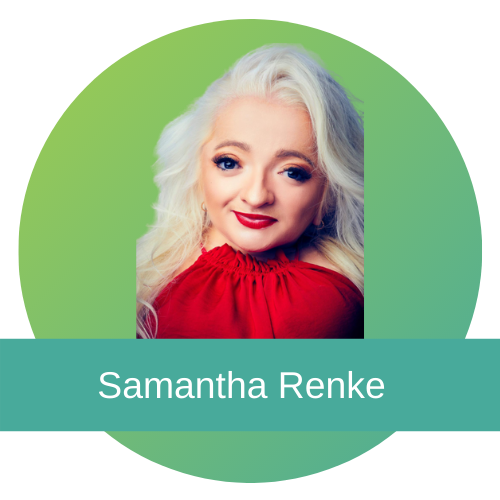 (she/her)
For The Diversity Trust, Samantha is the Disability Lead and a Consultant in:
Born in Germany and raised in Lancashire, Samantha Renke is an actress, presenter, disability activist, inclusion and equality consultant and keynote speaker. Prior to moving to London, she was a modern languages teacher.
She is a columnist for the Metro and has written a multitude of a1ticles on what it is like to be disabled in a disabling world, as well as several socio­ cultural c1iticisms on patronising attitudes, body image, bullying, LGBTQ+ issues, ableism and the financial and social costs of being disabled.
Additionally, Samantha has written for Huffington Post and PosAbility magazine. She also featured in the highly successful series of adverts for Maltesers based on real-life experiences of disabled people, and is an experienced speaker having spoken at events for companies and organisations such as the National Education Union, Viacom, Houses of Par1iament, British Red Cross, Santander, Reed Smith and Viacom.
Samantha is an ambassador for Scope and a patron of Head2Head Theatre. She was named in the Shaw Trust's Power 100 list of one of the UK's most influential disabled people as well as being nominated as Campaigner of the Year in the European Diversity Awards.
Her credits include Celebrity Antiques Road Trip (BBC1), Rip Off Britain (BBC One), Sunday Morning Live (BBC One), Victoria Derbyshire (BBC Two), Loose Women (Channel 5), Jeremy Vine on 5 (Channel 5), Matthew Wright Show (talkRADIO), Badass Women's Hour (talkRADIO) and Drivetime with Eamonn Holmes (talkRADIO).
Samantha won The Susan Mullen Award for Best Actress at the Los Angeles Diversity Film Festival in 2014.