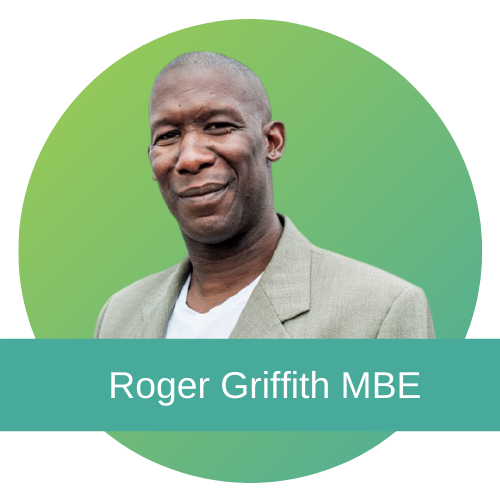 For The Diversity Trust, Roger is a Consultant in:
Race Equality

Equality, Diversity, Equity and Inclusion
Roger is a social entrepreneur, lecturer and engaged in several community and social action projects. He has been a diversity trainer and champion for over 30 years following 18 years of local authority experience including 8 years in a senior leadership and equalities roles. He was the Executive Chair for 11 years at Ujima Radio where he is also a broadcaster. He is also the Managing Director for his 2morrow 2day Community Consultancy connecting businesses and organisations with the many talented communities in Bristol. These initiatives include consultation, media, employment and diversity projects. He is a lecturer for UWE Bristol helping to diversify the curriculum across a range of faculties and a number of community engagement projects.
A keen writer he published his first book 'My American Odyssey-From the Windrush to the White House Volume One' in 2015 about the American Deep-South comparing America and Britain during the term of the first black president and his own family's journey from the Caribbean. He is an artistic producer, a contributor to the online cultural magazine Bristol 24/7 and Bristol Post and a film curator with the Come the Revolution collective at Bristol Watershed. Rogers sits on the Arts Council England board south-west.
In March of 2018 Roger was awarded the Bristol Lord Mayor's Medal for his community and voluntary work on race equality. in 2019 he was awarded an MBE for his work in Diversity and Culture. He is currently preparing and researching his second book Reflections Across A New Black Atlantic featuring his personal insight and connections across the African Diaspora and a play based on the presidency of Barack Obama.
[VIDEO] Meet Roger (via flipgrid)