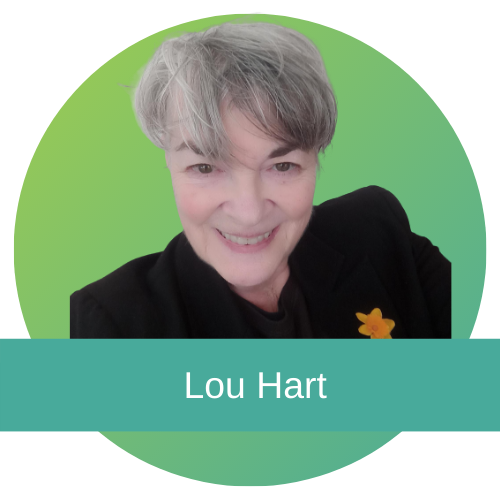 (she/they)

For the Diversity Trust: Equality and Diversity, Accessibility and Inclusion Audits
Specialising in Accessibility and Inclusion Audits, Lou has a background in Senior and Project Management, Research, Training, Strategic Development, Partnership Expansion, Fundraising. Her huge range of experience in different roles makes her an ideal auditor to help businesses and organisations achieve best practice in Equality, Diversity and Inclusion.
She has designed and delivered training in domestic violence awareness, LGBTQ+ awareness, and conflict management for organisations (such the Police and Local Authorities, Health services) and for the public. She is a member of the British Standards Steering Committee regarding the Publicly Available Specifiication on Diversity in Management.
Lou was one of the first professionals to shape homophobic hate crime reporting in London via various community safety roles in the eighties and nineties. As one-time Director of Camden LGBT+ Forum, she led and progressed a number of ground breaking initiatives including; incorporating anti-gay and anti-trans bullying lessons in every Camden secondary school; establishing the largest LGBT+ history month programme in Europe; and a street sanctuary scheme based on a multi stakeholder partnership to offer safe premises in Camden for LGBT+ people in areas where they had been intimidated or abused on the street.
Lou was also a member of the original Rape Crisis Centre group in Coventry and has written guides and trained local authority workers, British Council attendees, police forces and health workers in the profiles and consequences of domestic and gender based violence.
As an accessibility and inclusion auditor Lou advocates for better practice in ensuring physical buildings and organisational processes are inclusive and welcoming for people from the nine protected characteristics of the Equality Act 2010.