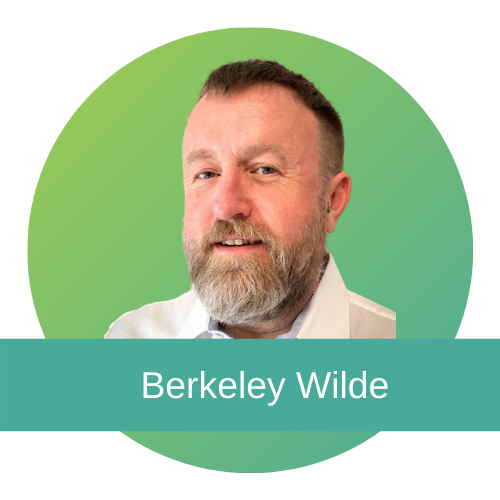 (he/him/his)
Executive Director
Berkeley has been working as an Equality, Diversity, Equity and Inclusion consultant, researcher and trainer for nearly three decades. He is the founder and Executive Director of the Diversity Trust. He is passionate about community cohesion and community development, empowerment and leadership, as well as social change.
He works as a strategic partner with hate crime victim support services in Bath and North East Somerset, Bristol, North Somerset, Somerset and South Gloucestershire with Stand Against Racism and Inequality (SARI). He has also worked with Next Link, Missing Link, Safe Link and Safe Lives on improving access to domestic violence and abuse services. He has supported the substance misuse sector in developing equality, diversity and inclusion solutions with substance misuse services, including the development of an Equality Standard. He has written research reports which influenced Health and Wellbeing Strategies and Joint Strategic Needs Assessments.
He has a background working in health inequalities, mental health, substance misuse, domestic violence and abuse and youth work. He has worked with national charities including Mind, Relate and the Terrence Higgins Trust. He has led a research project into access to primary care services for the Department of Health. He has also worked on projects for the Home Office, including on a Domestic Homicide Review and a Government Scrutiny Panel. He has worked internationally with non-governmental organisations based in Brussels, with the European Union and European Parliament, on tackling health inequalities.
Fellowships
He is a Fellow of the School for Social Entrepreneurs, a collaborator with the School for Policy Studies at the University of Bristol. As well as being a guest lecturer at Fudan University in Shanghai, China and at the University of York Law School.
Awards
In 2016 he won The Ann Wood Award for making an Outstanding Contribution to Tackling Domestic Abuse. He was on the Happy City List in 2017 and nominated in the Diversity Awards – Role Model category – in 2018 and 2019. In 2020 he was awarded an Outstanding Contribution Award for his work with communities. In 2021 he was nominated for a Lifetime Achiever Award in the National Diversity Awards. In 2022 he was nominated in the PinkNews Awards in the Local Leader category.
Volunteering
He is a Stonewall Education Role Model, a Trustee of CVS South Gloucestershire and Chair of the local Disability Equality Network. He chairs the local Equalities Forum as well as having a place on the Local Strategic Partnership.
He lives in Scotland with his husband and enjoys walking in the wilderness and getting into the great outdoors.