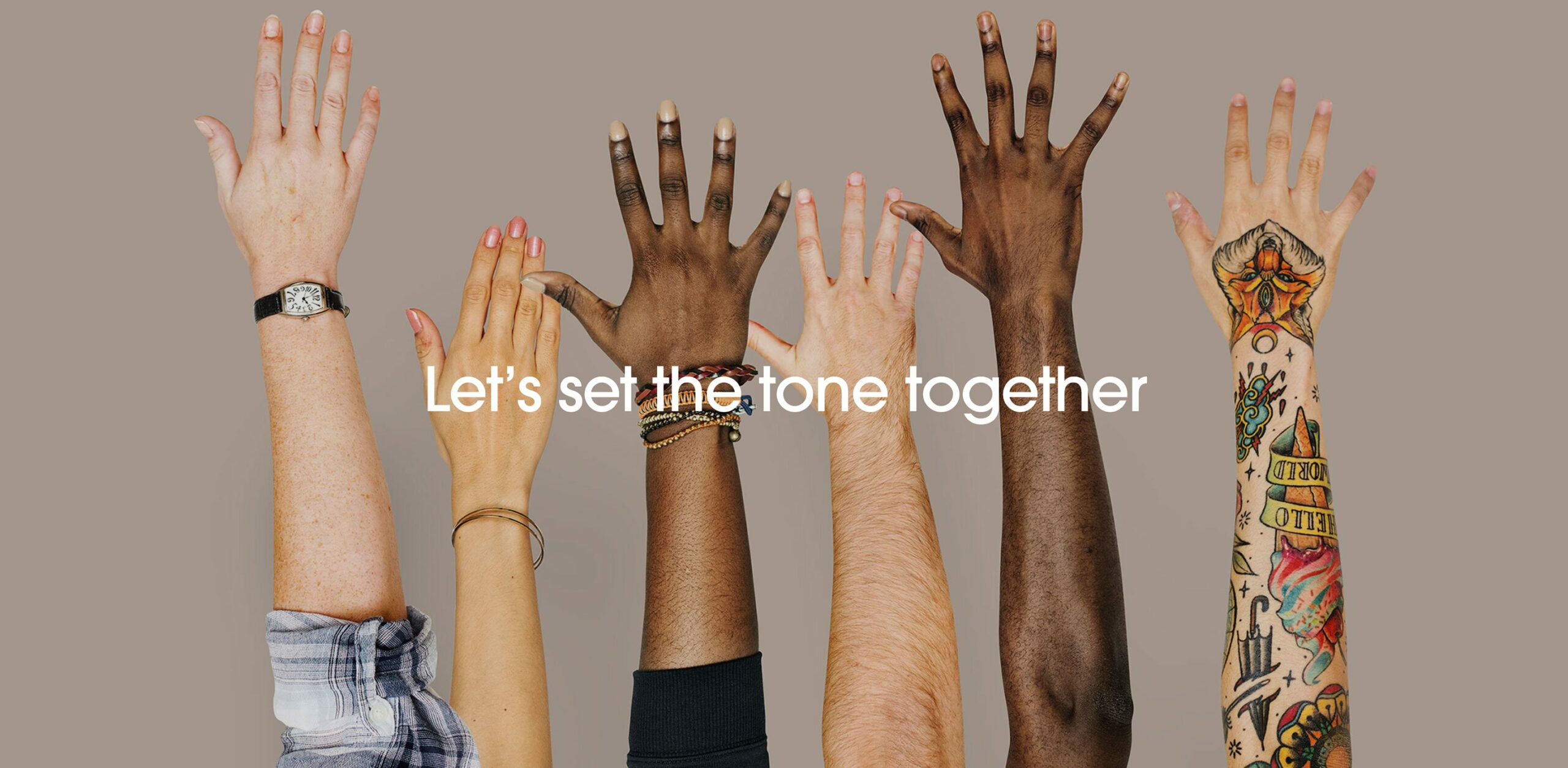 As we reflect on the past and look for ways to ensure that we build a future that's more inclusive and empowers everyone, now more than ever it is important to create everyday products that reflect the society we live in.
Today, with this in mind, Skin Deep announces its partnership with The Diversity Trust CIC.
Skin Deep champions diversity by offering everyday healthcare products in a range of different skin tones to make inclusivity commonplace in the market. Skin Deep values centre around the promotion of equality across the board, on all grounds – values championed by The Diversity Trust.
The Diversity Trust are a social enterprise who influence social change to create a fairer and safer society. They are an equalities-led and non-profit organisation.
The partnership's initial focus will be in funding the important work of The Diversity Trust, with the intention of commissioning joint research, training, publicity and outreach. Skin Deep will in part fund this by donating 10% of profits to The Diversity Trust, meaning consumers will directly fund the promotion of inclusion, equality and diversity. Their collaboration will extend to their respective online platforms, creating hubs of information and educational resources centred around equality.
Skin Deep and The Diversity Trust will work together to ensure their ambition to bring about positive social change is realised with the highest possible impact.
Laura Broadbent, Marketing Manager for Skin Deep, said: "The Diversity Trust has been our partner of choice since the inception of Skin Deep and so I am thrilled to announce our partnership. It is such an honour for us to work collaboratively on bringing about positive social change and we have some really exciting initiatives planned. Skin Deep is much more than the products you see on the shelf; it exists to raise self-esteem and the feeling of being represented as a member of society, and we see this in the reactions of those who discover our products. Our partnership with The Diversity Trust reinforces our message of celebrating difference – a message in need of support now more than ever."
Berkeley Wilde, award-winning Founder & Director of The Diversity Trust, said: "I want to say a huge thanks to Skin Deep for the opportunity to collaborate together on some really exciting projects. The investment, which Skin Deep are making in us, will mean that more voices of those often less well heard are amplified and celebrated. We are really excited about the collaboration with Skin Deep. We look forward to increasing our collective voice and influence especially for people from under-represented and often marginalised communities. We share a real passion for making visible the often invisible and less well heard in society and we believe we can achieve so much more working together to affect real lasting change."
Website: www.myskindeep.co.uk
Instagram: www.instagram.com/ukskindeep
Facebook: www.facebook.com/wecelebratedifference