During our lock down, most industries and people are taking a break from the rat race. From the daily grind of commuting, offices, meetings, seminars, commuting home, microwave meals, sleep and then repeat. I'm generalising, but we often overload our days, trying to fit everything in, which leaves little time to reflect on our lives. We generally accept how we live, even when we know there are better and more sustainable ways in doing things. For example, why do we struggle through and accept rush hour congestion? Why are face-to-face meetings so important? Do we really need to work in the office every working day?
Coronavirus has threatened human life, our NHS, economies and our way of life hard. I shared a recent post on Facebook, which illustrates our world along with the caption, "It feels like Mother Earth has sent us all to our rooms to think about what we've done". This post attracted many 'likes' and 'shares'.
Human connection is important. It's horrible not seeing my parents, who are in the 'at risk' group. However, I love and appreciate them even more. The news features the general population panic buying. However, we're unaware of each person's situation, maybe, we're panic buying for our extended families. Before lock down, the news featured many people enjoying a weekend by the sea. So, the need for socialising and connecting is as strong as ever.
So far, people describe my career as a portfolio career. Every week, I work as a copywriter, a mentor and as a fitness instructor. Our current lock down has forced me into finally learning Zoom, Skype and YouTube Live for hosting meetings and virtual exercise classes. I'm working and exercising at home, which means using my car less, I'm eating more home cooked meals and I'm getting my housework done during the day. I actually feel more relaxed and less stressed from having to be somewhere at specific times. For example, after a Skype or Zoom meeting, I can resume my work, rather than commuting back to the office, which takes time and shortens my day for getting my work done, therefore, hitting work deadlines becomes more stressful. I'm also a Trustee at Coniston Community Centre, which involves face-to-face evening meetings every month. We had our first telephone conference, which excluded the car, I had time for another home cooked meal, I got ready for bed straight afterwards, so I wasn't feeling tired the next morning.
The Diversity Trust runs LGBTQ+ youth groups every month. During our lock down, these groups went virtual. We invited guest speakers via Zoom, so young people can ask questions after hearing their stories. Zoom is one of many online platforms for hosting meetings and virtual group gatherings. We kept LGBTQ+ young people connected on Zoom, while we're self-isolating for saving lives and the NHS. We also run LGBTQ+ wellbeing sessions for adults aged 19+, which is part of the One You South Gloucestershire service. So during the Coronavirus Outbreak we'll explore both one-to-one and group sessions for connecting people online.
You may wonder why I'm describing our alternative ways of working during our Coronavirus Outbreak? Many people described me as an optimist. I see advantages in every situation. If you search 'environment improvements since the coronavirus outbreak', there are many articles reporting a huge drop in air pollution. As I describe in my Blog, we were forced into new ways of working and staying connected. The future of our planet depends on us and the actions we take now. Mother Earth really did send us to our rooms to think about this. So, let's pause, think and reflect. Can we use technology better? Can we work at home more often? Could we walk, cycle and use public transport more? Does every holiday involve catching a plane? Would children benefit from more play time? Let's ask these questions and not rush back into doing what we always did.
Here are some tips for staying safe and well at home:
https://www.nhs.uk/oneyou/every-mind-matters/coronavirus-covid-19-staying-at-home-tips/
Call to action:
Pledge any changes you'll make for thinking globally, acting locally, no matter how big or small during this time. With your permission, we'll share these changes across our social media platforms and newsletters.
Share your posts with us:
Share your pledge with us on Instagram, Twitter or Facebook by tagging us @DiversityTrust search '@DiversityTrust.'
Contact us on:
Share your pledge with us via email communications@diversitytrust.org.uk
Thank you.
We would like to thank all the medical care staff, key workers, volunteers, community workers, family members and friends for working together to tackle and prevent the coronavirus from spreading. We're aware other physical and mental health challenges haven't disappeared, and these conditions can make people more vulnerable. Contact your local council if you would like to volunteer. And seek support from your job centre and / or employer if you need financial help.
Contact Jobcentre Plus:
https://www.gov.uk/contact-jobcentre-plus
There's some useful information on the Local Government Association website:
To find your local council:
https://www.gov.uk/find-local-council
To find your local council:
https://www.gov.uk/find-local-council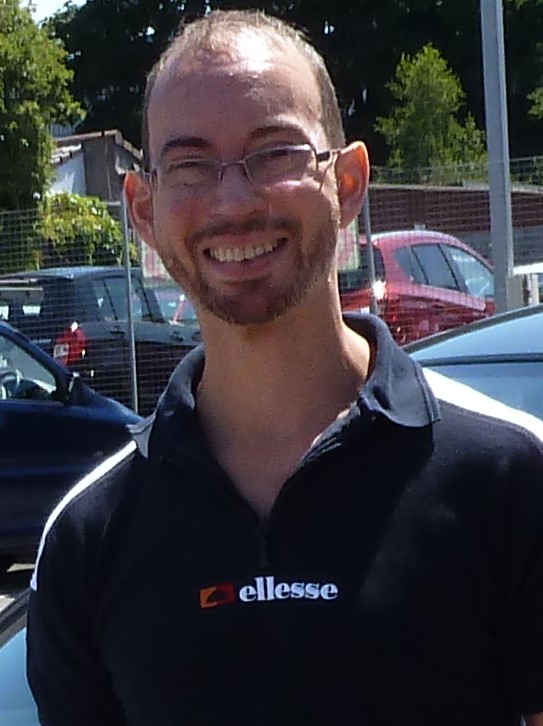 David Sully is the Publicity and Wellbeing Associate at The Diversity Trust and Freelance copywriter, campaigner for writing in plain English. You can find David on his personal website, Mr Write.
David's website: