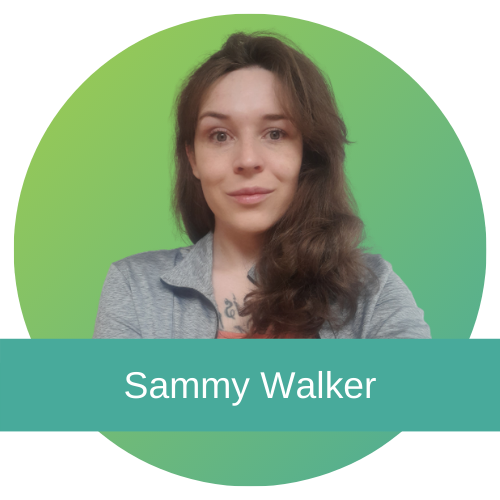 For the Diversity Trust, Sammy provides operational support for the Trans Training Team and is a Consultant in:
Since 2020, Sammy Walker has been sharing her lived experience and trans expertise through The Diversity Trust training programme, alongside her public speaking engagements and being a published writer. Sammy is a Lived Experience Speaker and Trans Awareness Trainer.
Sammy lives her values, being a long time activist for trans awareness. She gives talks and consults on the importance of equality, diversity and inclusion. She has written for a variety of publishers and made significant community and media contributions on LGBTQ topics.
Passionate about sport (she's a FA Women's National League Footballer), she plays a part in Stonewall's annual "Rainbow Laces" campaigns, as well as other campaigns such as Football Vs Homophobia/Football Vs Transphobia, Football Pride and Fare campaigns. She's involved in a research programme into the performance of trans athletes in gendered sports.
Sammy's areas of specialism include: Trans Experience, Inclusion Training, Sports Equality, Media Representation and Public Speaking.