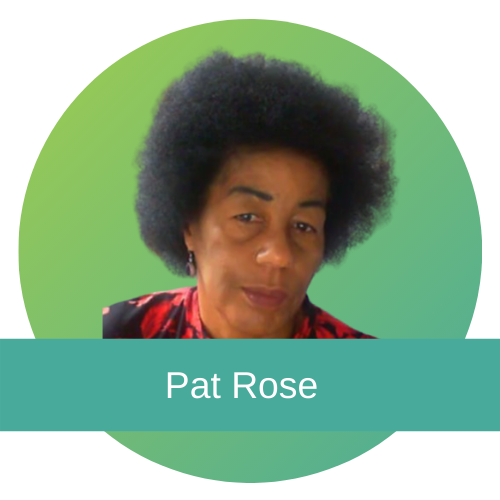 For The Diversity Trust, Pat is a Consultant in:
Race Equality

Equality, Diversity, Equity and Inclusion

Unconscious Bias

Stand Up, Speak Out

Achieving Cultural Competency
Pat Rose is part of the Windrush generation who came from the Caribbean to the UK as child in the sixties. The challenges of growing up in a predominantly white working class background inspired a lifelong commitment to Equality and Social Justice.
Pat studied at the University of Bristol and has a background in Social Work and Criminal Justice. She has worked as a Trainer and as a Practice Teacher for Social Work students. Her current role is based in an NHS service working to make healthcare accessible to homeless people.
Throughout her career in the Health and Social Care sector she has supported people with complex needs such as addiction, trauma and homelessness. She has a reputation of being able to connect and work with those who are seen as "hard to engage" In 2014 Pat was nominated for a BBC radio 4 "All in the mind" National Award. Out of hundreds of nominees she won the Mental Health Professional Award.
Pat's interests include exploring our countryside and coasts, spending time with family and friends, listening to music and dancing (mainly in her kitchen).
[VIDEO] Meet Pat (via flipgrid)