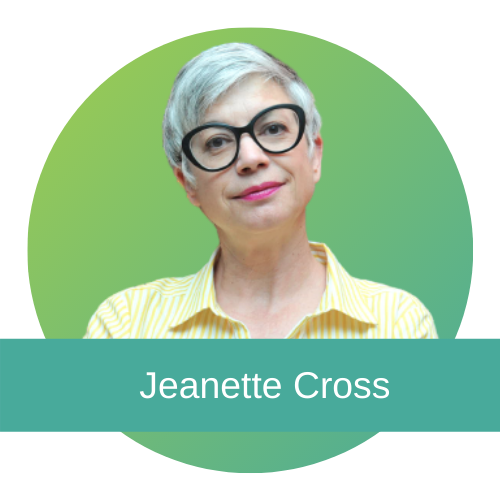 (she/her)
For The Diversity Trust, Jeanette is a Consultant in:
Stand Up, Speak Out
It's About Race
Jeanette Cross is an experienced training facilitator and organisational development consultant, specialising in unconscious bias and diversity, equity and inclusion.
She holds a BA degree in African and Caribbean Studies and taught English and Pan-African Literature at the University of Namibia.
An activist in the Anti-Apartheid movement in the UK during the 1980s, Jeanette moved to Namibia to assist in the country's reconstruction process after independence from South Africa in 1990. There, she was employed in the education sector as a textbook developer, lecturer and curriculum coordinator, before consulting on a freelance basis. She worked extensively with development partners, as well as with private and parastatal companies.
After 27 years in southern Africa, Jeanette has a keen understanding of the ways in which individual bias and unreformed systems perpetuate inequality in all spheres of life. She has assisted a range of organisations to create diverse, equitable and inclusive cultures through targeted HR practices, leadership development and employee engagement.
In Jeanette's experience, the key to sustainable change in organisations lies in a combination of individual growth through empathic sharing and reflection, and accountability for systemic transformation. She comments: "I believe we have a collective responsibility to create the kind of world we want to live in."